Silver is very delicate, but it is difficult to find the highest quality jewelry. There are hundreds of silverware sellers in the local and online, so it is difficult to judge whether you have purchased genuine products.
Fortunately, this is definitely possible to ensure that you choose the best silver jewelry to be crafted and designed by real craftsmen to last your life.
 1) Check the price of the best silverware
Sterling silver is a precious metal, which will be reflected in the price of the product. One way to make sure you get the best silverware is to make a simple price comparison.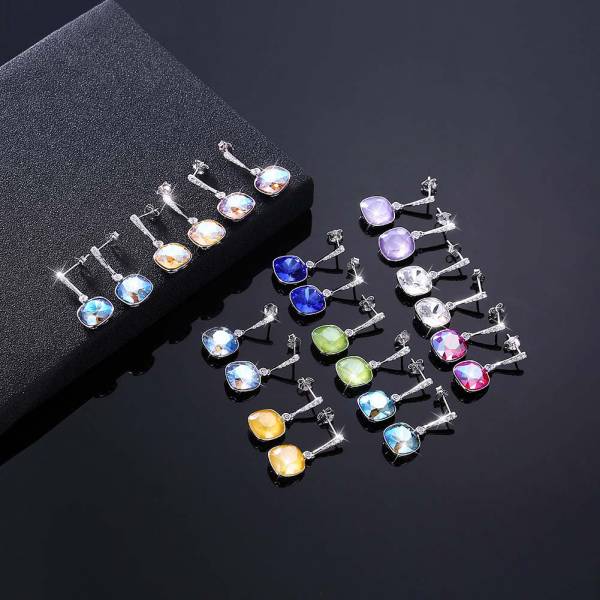 First look at the current market price of sterling silver. This will at least give you a baseline that you can refer to when evaluating the price of the jewelry you want to buy.
If this doesn't help much, look at the asking price of the product in your mind. The shockingly cheap price may be a good sign that silver is of low quality and even fake.
At the same time, be wary of large discounts, or a large sale of sterling silver.
If you buy a product from a local store, ask the store how to sell the product. Also, ask for a refund or exchange option, if you do not have the option of a full refund or return, do not buy.
2) Talk to the seller
It depends on where you buy the silver jewelry, but if you can talk to the seller or the representative, be sure to do so.
You can ask questions about prices, signs and sources of silver jewelry by phone or by talking to a real person at the store. You will get the answers you need, especially if you are ready in advance.
Also, if you find a store with a physical store, this is a good sign. Physical location means fewer possibilities for fraud and higher possibilities to get the best silver jewelry.
3) Looking for silver specifications or signs
Real silver jewelry will have some markers to distinguish it as a real deal.
These signs will be in a separate place on your jewelry and will be very small. You may need a magnifying glass and glare to check them.
If you have already purchased your silver, this is a good way to actually check the product and tell you if there is real silver in your hand. Sterling silver will say Sterling or. 925.
Both markers represent high quality silver.
However, if you see epn, you may have a bad piece of jewelry on your hand. EPNS stands for "Electroplating Nickel Silver". This is not a real silver, but a substitute for nickel that looks like silver.
Remember that sterling silver is very malleable, which means it is soft and easy to bend. High quality silver jewelry must be alloyed for durability. Most of the best silver jewelry is silver, which contains a stronger element, such as copper.
Don't settle for anything other than fine or sterling silver.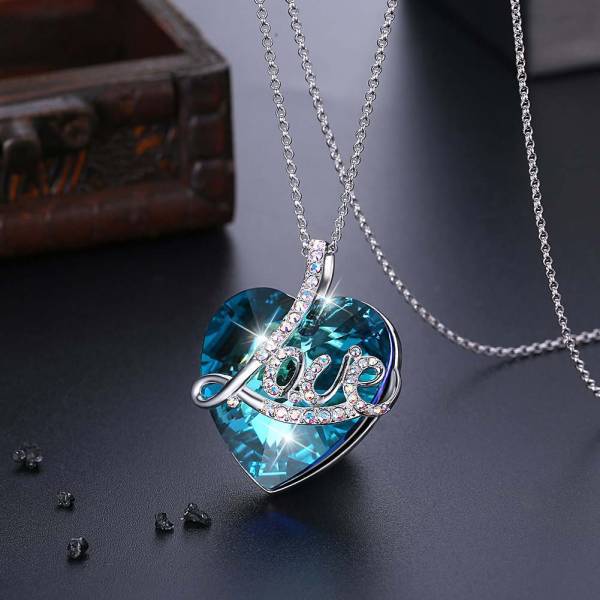 4) Perform physical tests to ensure authenticity
One of the best ways to ensure you have the best silverware is to do a few small physical tests.
These tests won't hurt your silver , so don't worry.
The first test is simple. Just find a magnet and see if the piece is magnetic. Silver is not a magnetic metal, so anything that is attracted to a magnet can be nickel or other metal.
However, be sure to find a strong magnet to test it. Ordinary household magnets may not be enough to test the magnetic properties of jewelry.
5)evaluation
If you are only uncertain about your jewelry, you can always get an assessment. Bring your jewelry to the appraisers and ask an expert.
You may need to pay the evaluation fee, so if you really want to buy a piece of jewelry and want to make sure it is the best quality, this is a good suggestion.
6)Be careful when shopping online
There are a large number of online markets where you can buy precious metals. If you really think that the online store is right for you, be careful.
The most famous online store that sells genuine silver jewelry will have at least one physical store and be clearly specified on it's website.
They will have a reliable refund or exchange policy order, a customer representative will assist you with the purchase and detail the quality of the jewelry under each product.
In addition, browse customer reviews and referrals to learn about the store's reputation.