What is fashion? When it comes to this topic, maybe you'll think of the peculiar fashionable clothing on the catwalk that is unable to appreciate and confusing by ordinary people; in fact, fashion is far less unattainable than we can imagine, on the contrary, some elements full of fashion sense do exist in our daily life.
"Fashion" is a synonym of world trend, the equivalent of which is "fashion"in English, and frequently spoken word of some people and regularly used term on newspapers and media. Many people comprehend fashion in different ways, in that some think fashion is simplicity, and it's better to maintain austerity and frugality than living in a luxurious and wasteful way; sometimes, fashion is only for
creating something new and original; fashion takes on a new look and reminds of the style of fashion king, and many of those who are out of fashion in real life are labeled to be old-fashioned and outdated guys; the so-called fashion is the combination of time and vogue. The time means current time, namely, in a given period of time; the vogue means advocating, nobility, high taste and leading in style. Actually, fashion in this time is not only for decoration, it even evolves into an ideology of pursing trueness, goodness and beauty.
An artist says that fashion is an art that will never outdatebut go on full of life, an inspiration that is within sight but beyond reach, which makes human passionate and dreamful; a freeman says that fashion is the lover of happiness, whose happiness comes from fashion, and fashion destines his happiness. Fashion is the ambassador of good health, whatever human dressing, architectural feature, avant-garde language or novel pattern etc, as it were, is the symbol of fashion.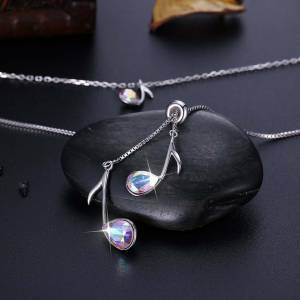 In fact, non-mainstream is also a kind of fashion, except we neglect it unnoticed: to tell the greatest difference between non-mainstream and trend, we can say that non-mainstream is self-unidentifiable, unacceptable and exaggerated   conspicuousness for the majority of us, which in most cases is used to describe personal image, and most people are unable to distinguish the essential difference between non-mainstream and trend, strictly speaking, however, the insiders will find the term "non-mainstream"is by itself unprofessional, which is generally used by the laymen, and real fashion buyer, professionals related to fashion, such as editor and planner of fashion magazine, fashion designer et al, will not mention this word at all, or vary few of them will talk about it in some case.
There is clear-cut difference between non-mainstream and trend, that although trend is novel and avant-garde, it's absolutely different from non-mainstream, that trend is a fashion, but non-mainstream is neither old-fashioned nor vogue, but a kind of culture. So, what is non-mainstream? Domestically, non-mainstream, in our mindset, should stand for smart or freaky things, like exaggerated hairstyle or excessively heavy makeup, which is very eye-catching but is unable to be defined as fashion in traditional term. Other examples are tattoo on the face, other hairstyle that is exaggerated enough to draw everyone's attention, excessively heavy makeup, varicolored hair, even the image of oversized nose stud, lip stud and the like that are of abnormal taste in the eyes of average person, could be defined as non-mainstream.
Fashion varies over time, fashion is all inclusive, and the inclusiveness of fashion is reflected by its aesthetic appreciation of beauty. First, fashion exists in vintage. A most distinct example of this is Jay Chou's music revivalism. He composes the scores by integrating Chinese classical instruments, and his lyrics are blended with the artistic charm of Chinese poetry. For example, in the music of his numerous songs, we can hear the tones of Chinese classical instruments such as Pipa, Erhu, bass drum etc; and in his lyrics, we can hear many poetic lines of Chinese artistic vision. In this level, French fashion show is able to reflect the inclusiveness of fashion in all aspects, by taking a thorough view of its whole process, we can clearly find that, cultural elements of various countries are contained in the model clothes, some are showy, some are introverted, some are wild, and some are sexy. We can hardly imagine that there is a fashion can reflect such inclusiveness like the model clothes.
In our time, a woman dresses herself up not merely for "making her beautiful for her lover"; rather, it's expressionism of surpassing the time, surpassing traditional constraint, in order to attain independent pursuit of ego. We learn fashion and decorate more for ourselves, for taking good care of our life, and for seriously treating with our youth, which is an awakening of the consciousness of truth, goodness and beauty. Taking a historic perspective, fashion features contemporaneity, to the extent that the meaning of fashion changes with the liberation of thinking and consciousnes