Fashion means the lifestyle that is experimented in specific period of time by a few people who predict it would be advocated and imitated by the public in the future. In brief and literally, fashion is the combination of "time"and "advocating". In this highly simplified sense, fashion is the living style advocated by some people in the short term.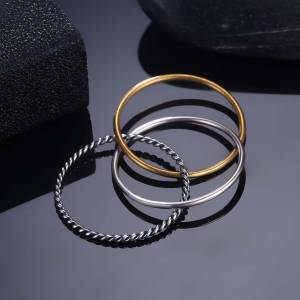 Given the current situation, most fashionable concept in domestic and international circle of graphic design is "Less is More", i.e. advocating minimalism and pragmatism,from the origin of minimalism to simplified design concept, introduction of design technique and cultural background, expounding designs style of concise and vibrant minimalism is not only a trend and fashion in current society, but also our ideal artistic pursuit. Minimalism is not only at internationally advocated mode at present time, but also is considered as the most fashionable concept.
In modern society, efficiency and utility are becoming the labels of the time with people's renewal of ideas and further improvement of living standard. "Simplicity" is a more materialized label in design aesthetics, and more people turn their attention to and accept minimalism and the viewpoint of "Simplicity is Beauty". Due to faster pace of life, people desire for more fashionable and simpler design, in order to accord with current environment.