If you know jewelry, you will know that Swarovski is one of the most famous brands on the market.
Although not all Swarovski jewelsare as flashy as the Mercedes SL600 with 300,000 crystals, they are sure to cause a stir.
Here are 9 things you have never heard about this classic jewelry.
1)Swarovski crystals are not naturally formed
Crystals may exist in nature, but Swarovski crystals do not exist.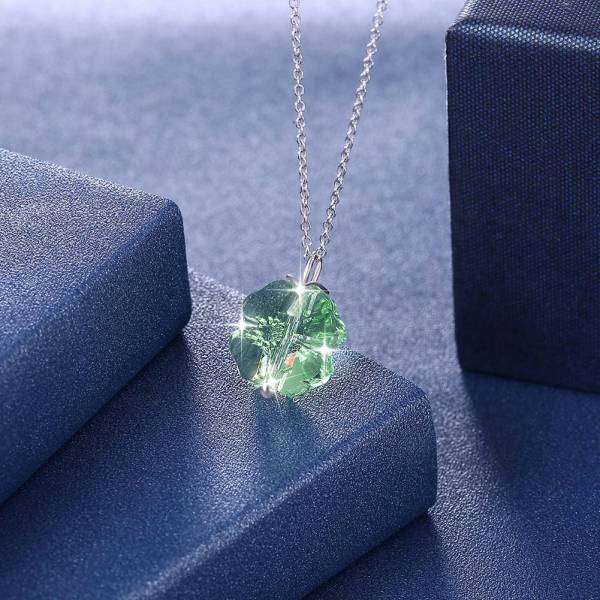 They are actually lead glass crystals made of quartz, sand and minerals. In fact, they're about 32% lead. Why lead, you might be wondering?
It turns out that lead contributes to the maximum refraction in the crystal. Colors are created with chemical coatings, but transparent crystals are actually more difficult to produce because they do not contain any impurities.
2)Swarovski crystals are not actually crystal
Don't let this name confuse you – strictly speaking, Swarovski crystals are not crystal at all. It is not a gem.
This is actually a glass that is made using a patented process.
People who like crystal can see the difference at a glance, because Swarovski has a higher refractive index than real crystals and is closer to diamonds. This is achieved with precision cutting and polishing for your favorite sparks.
3)Swarovski was founded in Austria in 1892
The crystal you know and love was invented by David Swarovski of Austria, who dreamed of making the crystal more accessible – to become "a diamond for everyone."
In 1892, Swarovski received a patent for an electric cutting machine that allows users to be more precise and consistent than hand-cut crystals. Three years later, he founded Swarovski in Watts, a small town in the Austrian Alps.
4)Swarovski is more expensive than glass
You might think, if Swarovski is more or less glass crystal, why is it more expensive than glass jewelry?
This is because of the production process required to make glass vs crystal.
Swarovski uses materials that are of higher quality than other glass jewelry products. Even the process of making a crystal is complicated. Remember, in order to be considered high quality, the crystal needs to have a hundred identical faces in several directions, which takes time to process the hard material.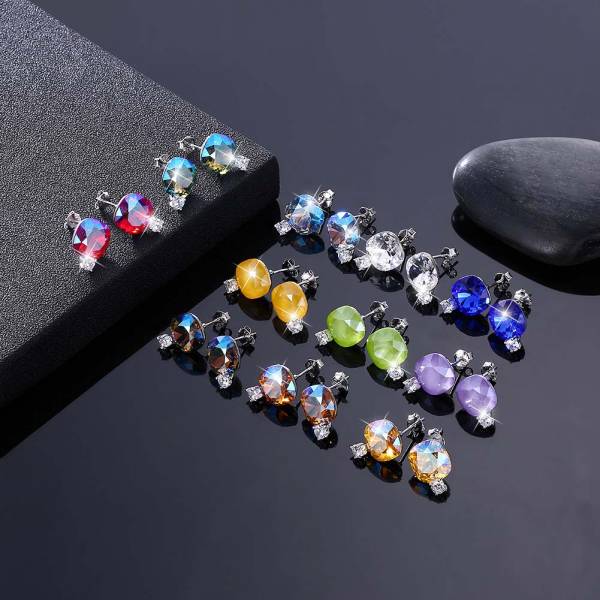 5)These jewels debut in "The Blonde Venus"
If you know all the latest jewellery trends and know the ins and outs of the name Swarovski, then all this is due to Marlene Dietrich and a film called Blonde Venus
In addition to let Marlene Dietrich return to the stage, this 1932 film is still the screen debut of Swarovski. The costumes and jewels shine with the brilliance of the crystal. Soon after, countless blonde actresses appeared on the screen and on the red carpet.
 6) Starring Marilyn Monroe and Audrey Hepburn
Is the most famous blonde wearing Swarovski jewelry?
Marilyn Monroe wore a signature pink satin gown, sparkling jewels, and dressed in men prefer Blondes, sarcastically singing "Diamond is a woman's best friend." ". Recently, Swarovski and supermodel Karlie Kloss have teamed up to reproduce this moment.
But perhaps the most famous movie moment is not with the blonde, but with Audrey Hepburn in "Tiffany's Breakfast." Holly Golightly wears a small crown at some critical moments in the movie. If you were not convinced at the time, you might not have watched the movie from the beginning.
7)There are eight ways to judge if you are real
You may be wondering if there is any way to tell if your Swarovski is a real or convincing imitation. It turns out that there are eight ways to check the authenticity of jewelry:
There should be no bubbles in the crystal
All faces should intersect and point up
Each crystal should be the same size and cut
If the two crystals belong to the same color system, they should look the same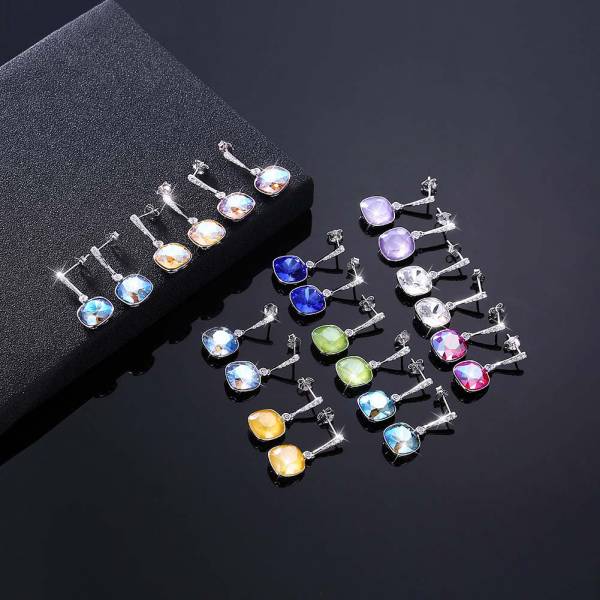 The surface should be free of scratches or shine
Only Swarovski pearls are sold together; crystals are sold loosely
The luster of these crystals should be comparable to diamonds
Ideally, these crystals should come from authorized retailers.
Remember: Because these crystals are machine-made, they are much more consistent than naturally formed crystals and gems. In fact, the same crystal is a symbol of craftsmanship and authenticity.
In addition, Swarovski crystals are designed with great attention to detail. Defects such as scratches, bubbles or dull gloss in the crystal do not meet the company's quality standards.
8) They took the limelight at the 2018 Academy Awards
If you look at the 2018 Oscars, then you've witnessed one of Swarovski's most bizarre achievements to date (and the most exaggerated setting in the history of the awards ceremony).
All those shining on the main stage? This is thanks to the 45 million crystals on the stage. The entire exhibition took more than 3,000 hours and weighed about 15,000 pounds after completion.
9) Happy birthday, Mr. President
Another of Swarovski's most famous (or most notorious) moments is still with a famous blonde, Marilyn Monroe.
One of the most iconic moments of Marilyn Monroe history is her sultry rendition of "Happy Birthday" for President John F. Kennedy at Madison Square Gardens.
Where is Swarovski? Monroe is wearing a flesh-colored transparent dress with 2,500 crystals (more precisely, she is sewn into the skirt). In the spotlight, this skirt seems to melt, leaving only the sparkle of the crystal and the best state of Marilyn Monroe sexy.