Wikipedia defines sterling silver as a silver alloy that contains 92.5% pure silver and 7.5% other metals (usually copper). It's minimum fitness is 95 because it is added with copper, which is harder than pure silver.
It is not surprising that silver always wins people's hearts because of its rich history, culture and value. Unfortunately, there are many fake sterling silver jewelry on the market. How to identify sterling silver jewelry? Continue reading and find out.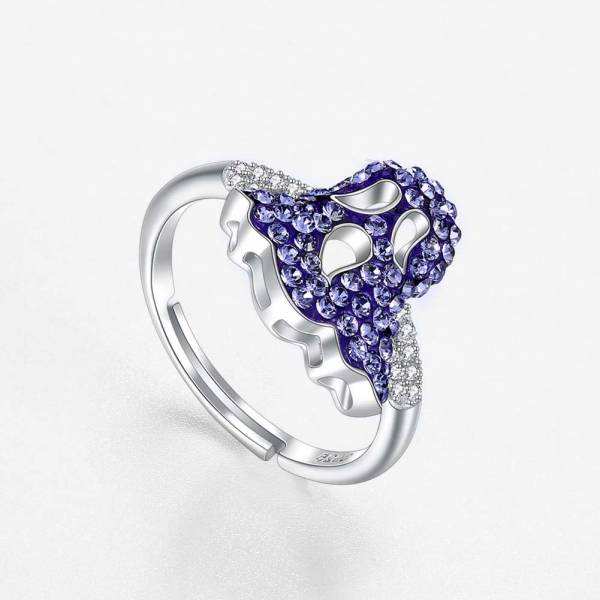 Price is the first factor to consider
Silver is sold at a reasonable price. Check the price of one gram of sterling silver (99.9%) on a professional website at a price between $0.55/g. This means that the basic price of Sterling Silver is $0.51 (0.51 = 0.55 * 92.5%). The factor is an additional 10-20% of the transportation raw materials and 30% of the production cost (this is the average cost of 50,000 pieces produced in China), the wholesale price is higher than 0.8 US dollars per gram, and the actual cost is based on the complexity of producing jewelry. Taking these factors into account, $0.7 is the ideal price (perfect production, the simplest process, perfect QA and management system, the cheapest human resources). Anything below $0.70 per gram should make you worry: it is fake.
Buying silver jewelry online must evaluate it's price
A well-known fact is that some websites claim to sell 925 sterling silver, but it is fake. Therefore, you must carefully evaluate the sales price because you will find them everywhere. Still, silverware can still be seen everywhere on eBay. Their price is less than $0.8 per gram, but they all have a 925 stamp. That can't be true. Why? Because, as mentioned above, the price of Sterling Silver cannot be less than 0.7 US dollars per gram. This is impossible. In fact, it is even more doubtful that the weight of the jewelry is not even stated. Red Nymph 925 sterling silver jewelry can accept your strict inspection.
Please check the quality of silver before selling.
If you are the owner, silver jewelry may ruin your business. The most reliable way to detect silver is to buy a small amount, send it to a trusted lab, and get the results. If you spend too much, randomly select your sample for testing.
Shenzhen is at the forefront of China's silver jewelry manufacturing industry, because you know that there are different jewelry producing areas in China. The main cities in Guangdong Province are Shenzhen, Guangzhou and Shanwei, all of which are China's major gold and silver jewelry production cities. Shenzhen is at the forefront of the Chinese jewelry industry.
How to distinguish fake silver alloy
Counterfeit sterling silver is cheap to manufacture, which is why its retail price is relatively low. Prudent retailers use copper-nickel alloys to make fake sterling silver because they all look the same. This reduces the price by about 60 – 90%. Ideally, production costs are reduced by 60% because counterfeiters add sterling silver (about 30%), making fake sterling silver jewelry look as real as possible. For a person who is not wary, there is no obvious difference.
In other cases, the fake silver is made of zinc-nickel or iron-nickel alloy, and there is no trace of silver at all. These are easier to discern because they are coated with a layer of silver and will soon fade.
Silver jewelry sold online by Red Nymph can withstand your rigorous inspection. If you have any questions about Red Nymph silver jewelry, please contact us.